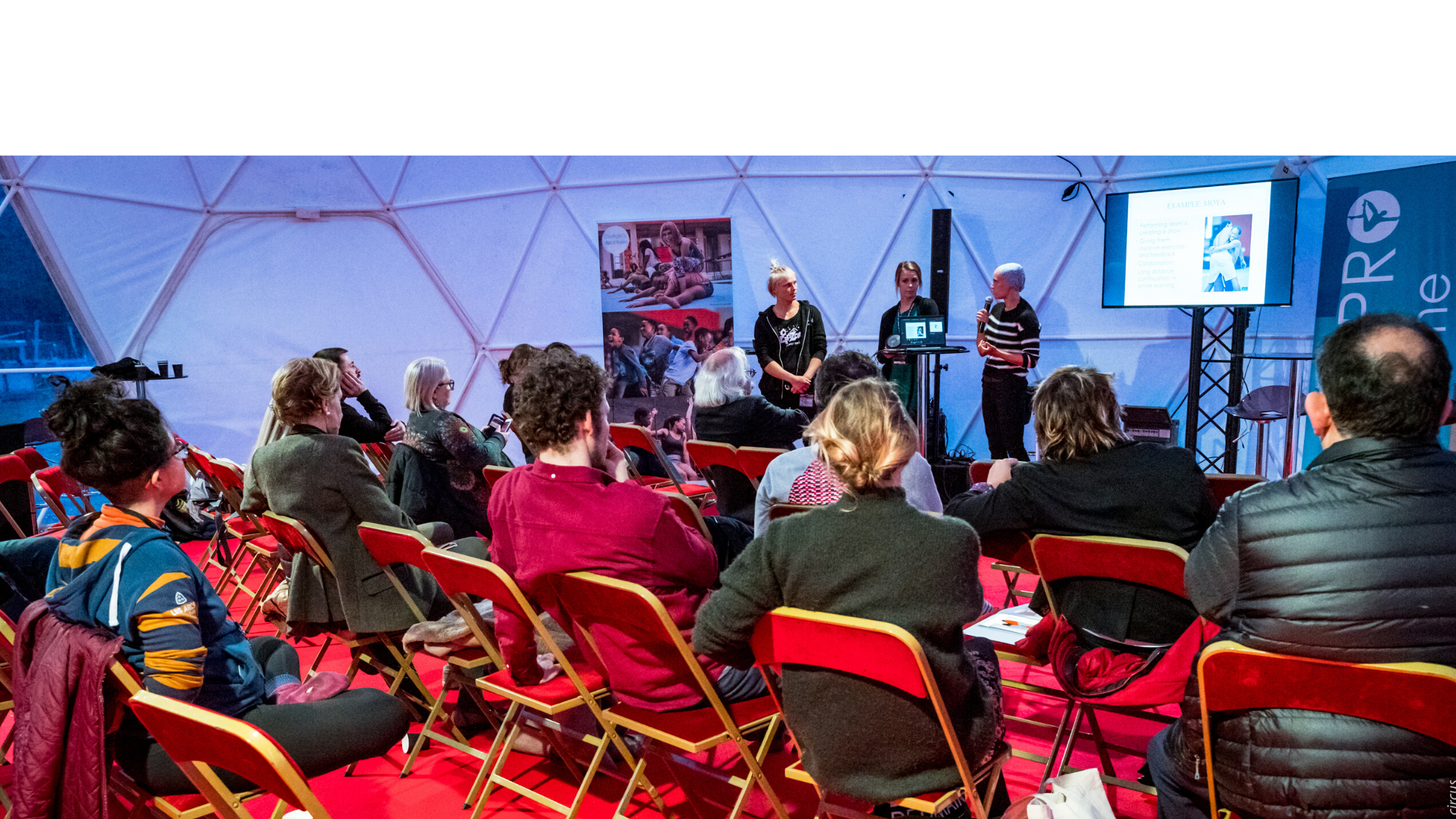 What does being a Club PRO Member mean?
The Club PRO registration costs 50€ and it's individual, nominative and renewable each year (from September). The subscription allows you to become an Ivory Member of the Club PRO of the Festival Mondial du Cirque de Demain.
The Club PRO website
Reserved exclusively for Members and Partners of the Club PRO and for the artists of the current edition, the Club PRO website offers you the possibility to publish posts and inform our community about your news and projects, to connect with other professionals and artists and to contact them via our platform.

The benefits of the Club PRO
All our Members also have the right to:
• 1 ticket for Show A;
• 1 ticket for Show B;
• 50% reduction on tickets in Gold, Prestige and First category;
• Access to the rehearsals at 2 pm on Thursday and Friday;
• A program-book offered;
• Access to the Festival from 11 am on Thursday;
• Access to exclusive spaces reserved for the Club PRO;
• Access to professional conferences and meetings;
• Access to a virtual space on our website (where you can schedule and indicate your attendance at the Festival and interact with other professionals and the competing artists);
• Your nomination in the list of Club PRO Members in the program-book of the 42nd Festival Mondial du Cirque de Demain (if you subscribe before the 10 of December 2020).
If you would like to develop your relationship with the Festival, we suggest you become a Club PRO Partner.